Tudor Houses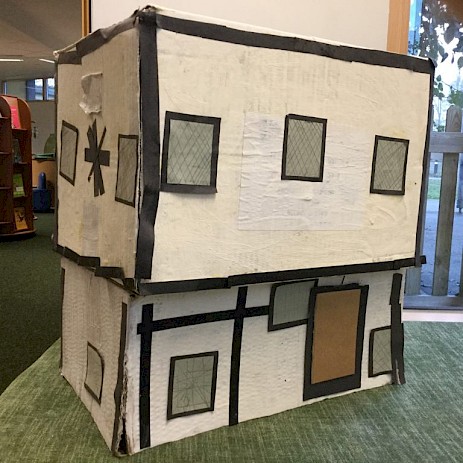 Some stunning Tudor Houses, modelled and designed by Class 2 during their topic
Romans vs Celts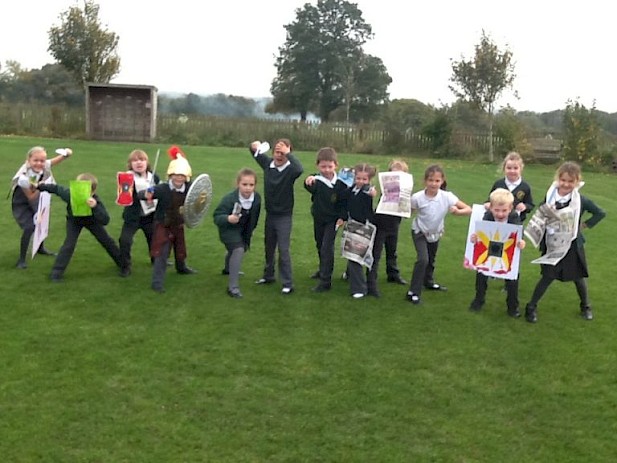 The Romans get ready to take on the Celts, with class-made costumes and shields
Ancient Egyptians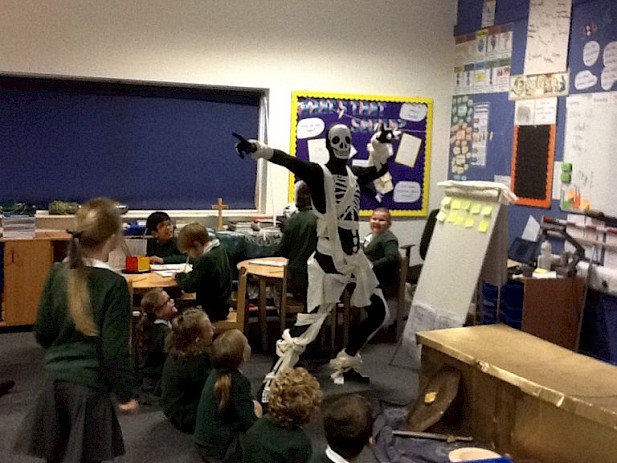 A topic launch about the Ancient Egyptians, featuring a real life(ish) mummy!
Prehistoric Park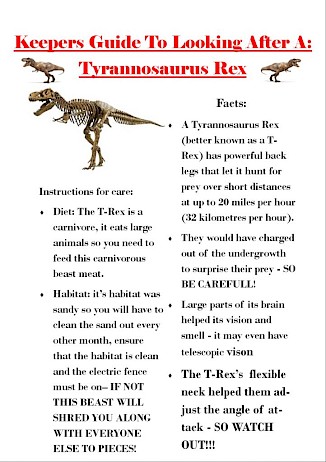 A keeper's guide to the care of a captive dinosaur, designed by Class 6 during their topic 'Prehistoric Park'
History adds colour to the curriculum. It tells you about how the princes and the people fit together – or fight. That's life itself. If you miss out on that, you miss out on some of the most exotic, colourful characters you'll have the chance to learn at school.
Brian Walden, Author and Television Presenter
Aims and purposes of History at Lydiard Millicent
History teaching offers opportunities to:
develop a greater knowledge and understanding of the world;
develop children's sense of identity through learning about the development of Britain, Europe and the world;
introduce children to what is involved in understanding and interpreting the past.