Personal, Social and Health Education
At Lydiard Millicent CE Primary School we aim to help children to develop into healthy, independent and responsible members of society. We encourage all our pupils to play a positive role in contributing to school life and the wider community through School and Collective Worship councils, fundraising events, visits from community and charity groups, residential and day trips, buddy schemes and involvement in community activities.
Our PSHE lessons and assemblies are designed to develop confidence, self-motivation and an understanding of rights and responsibilities within our society.
PSHE Curriculum
As a school, we follow the Jigsaw scheme of learning for PSHE. The curriculum maps for each year group can be found below.
The Jigsaw Programme offers us a comprehensive, carefully thought-through Scheme of Work which brings consistency and progression to our children's learning in this vital curriculum area.
This also supports the "Personal Development"and  "Behaviour and Attitude" aspects required under the Ofsted Inspection Framework, as well as significantly contributing to the school's Safeguarding and Equality Duties, the Government's British Values aganda and the SMSC (Spiritual, Moral, Social, Cultural) development opportunities provided for our children.
Our Key Stage 2 children are invited to take part in a number of residential trips, such as the Year 4 trip to Oxenwood.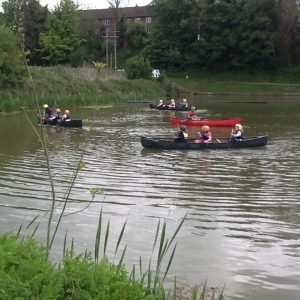 We welcome visitors from a wide range of charity and community groups including this visit from the RNLI.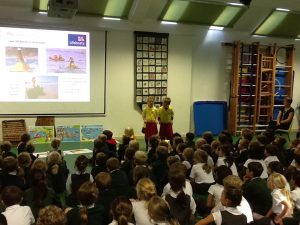 Children and their families are encouraged to contribute to charitable initiatives such as the Operation Christmas Child shoebox gift scheme.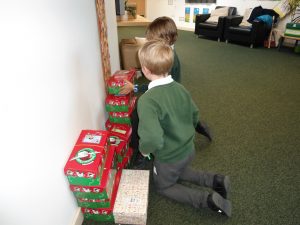 Year 6 children are 'buddied up' with children in the Reception class to encourage friendships across the school.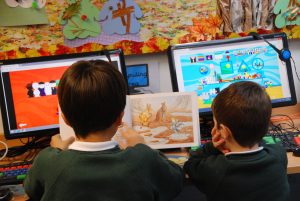 The whole school took part in a sponsored Race for Life at our partner school, Ridgeway Farm CE Academy, raising money for Cancer Research UK.