Religious Education lessons take place in all classes from Reception to Year 6 for a period of one hour each week. In Key Stage 2, this will be one lesson whereas in Key Stage 1 and Early Years, this can be taught as two half-hour sessions.
Planning:
The whole school follow an agreed syllabus that incorporates both the Discovery RE programme and the Understanding Christianity resource. As a Church of England School, the coverage totals approximately 66% of Christianity teaching and 33% of World Religions teaching.
Evidence of children's learning:
For every unit of work, there must be evidence of learning for all weekly lessons. It is anticipated that this will be a combination of written, pictorial and photographical evidence found in both the children's RE books and the class Worship books.
http://gardenofpraise.com/
http://homeworkhelp.stjohnssevenoaks.com/religion/
http://www.uri.org/kids/index.htm
www.primaryresources.co.uk/re
http://www.reonline.org.uk/
http://www.bbc.co.uk/schools
http://www.reonline.org.uk/ks1/student/index.php

We have visitors from other faiths in RE.  This is a piece of Holi art work was made with a Hindu visitor.


We visit All Saints Church to enhance out Christian teaching and learning.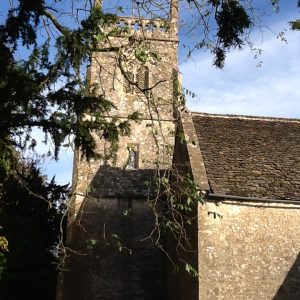 Rev. Tudor Roberts visits school regularly.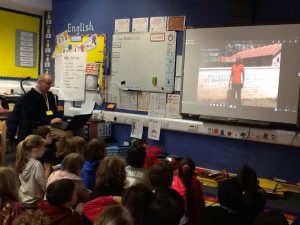 We use the school grounds to enrich our RE curriculum.